Flickr
4.11.2
Yahoo! Veteran Goes on Memory Lane
Why are these platform names omitting vowels? Tumblr and Flickr sound like they came out of the yearly Newspeak Dictionary of 1984; And with the way in which people type on the Internet today, I don't think it would be too hard to compile a hefty updated edition, although the ultimate purpose would be to make it as thin as possible.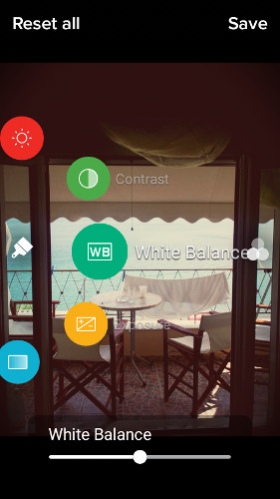 Flickr is an image hosting site owned by Yahoo! I never logged into it, I never visited it, yet upon using the app, I noticed that I already had some images in the personal gallery. My eyes flikr'd, and with a noticeable expression of surprise on my face, I started browsing photos that I had took more than twelve years ago.
After researching for a few minutes though, I concluded that Flickr must have inherited these photos from the old Yahoo 360° site, which is now dead and gone. Yahoo! never forgets. To put things into perspective here, I often blamed my ex for making me join social media (i.e., Facebook), but here I am, realizing that I was a factual socialite from long before it was cool. I don't know whether this should be a badge of merit or not.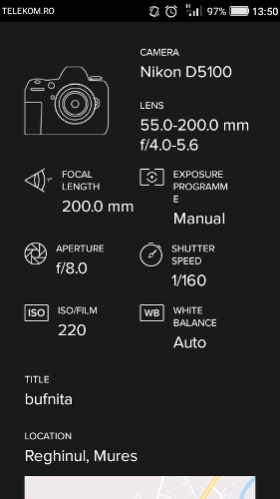 But coming back to the point, Flickr has improved much over the years. Besides just admiring photos and art pieces, users can comment, join groups, and... that's pretty much it. Oh, groups also function as discussion forums. However, I can't for the love of me figure out how to create a group of my own. You see, I feel better about myself if others will follow me than if it's the other way around.
Features
Store and share images from your Yahoo! cloud account
Photo Filters
Image edit functions (white balance, contrast, brightness, etc.)
Groups
Follow others, comment on photos and in group discussions
Read the metadata of any shared image
Conclusion
Joining Flickr was a unique experience. As a Yahoo! veteran (I enlisted in the early noughties) I was pleasantly surprised to discover that some of my works have not been lost to the digital graveyard, but are alive and well on one of the most recognizable image sharing platforms on the globe.
---
Add a review
Tell us your experience with
Flickr
4.11.2
RELATED PROGRAMS
Our Recommendations
---
---
---
---